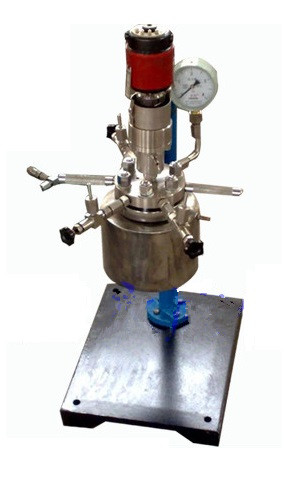 Add to Favorites
Share
Glass Lift Kettle
Payment

Origin

China Mainland

Minimum Order

1

Packing

Pieces
Product Detail
Product features:

1. glass reaction Kettle the kettle body is made of aluminum-silicon glass, Aluminum-silicon glass is tempered, high transparency, good water pressure, can directly observe the whole process of media reaction in the reactor.

2. the reactors use magnetic drive agitator, stirring large high sealing performance, leak-free, suitable for laboratory response.

3. reaction kettle of structure, has magnetic drive Blender, and kettle cover, and kettle body, and kettle end of, and mixing paddle, and intake mouth, and exhaust mouth, and feeding mouth, and sampling mouth, and pressure table, and blasting tablets device, and temperature mouth, and electric heating device, and PID control instrument, combination into a Taiwan full of reaction Kettle, reaction Kettle installation Hou, after hydraulic test and gas key sex test and the machine running, and heating test, no exception rear can for experiment, user as has special need, can according to user need design and manufacturing.



5
YRS
AIA Technology Co., Ltd
China
Favorites